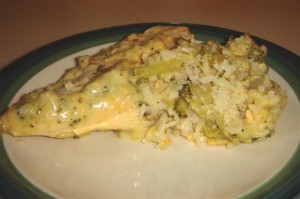 Posted on by Valerie in Dinner, Recipes, Side dishes.

This recipe gives me crazy flashbacks! My mom use to make this when I was a kid. She made it in the oven, but it was almost the same recipe— broccoli, chicken, rice and some sauce that had a little bit of an orange color but didn't taste at all like oranges. It took me […]

Continue Reading... 1 Comment.