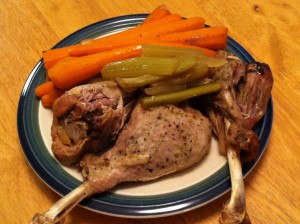 Posted on by Valerie in Dinner, Recipes.

This afternoon, I went with my family to an apple orchard to pick fresh, local produce to enjoy. It felt organic. Not in the "lacking chemicals and pesticides" way, but in the "feeling connected to the earth and supporting something good". My kids loved picking the fruit and sampling all the different kinds of apples.  […]

Continue Reading... 1 Comment.