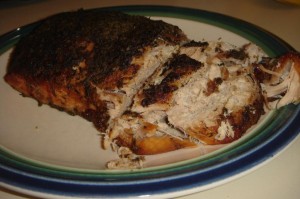 Posted on by Valerie in Dinner, Recipes.

Ok fans, this one is really easy. It might surprise you to think about doing a roast in your crock pot, but again– anything that can be cooked in the oven, can be cooked in the crock pot. I started this roast while I drank my breakfast coffee and it was done by lunchtime. Dinner […]

Continue Reading... 1 Comment.