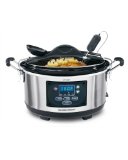 Posted on by Valerie in How To....

I had a tough workout at the gym this morning, getting brutalized by my trainer for a solid hour. After a quick shower, I threw on my clothes and slumped down by the lockers to apply some quick makeup.  Another woman asked me, "how can you put your makeup on without a mirror??" I replied, […]

Continue Reading... 1 Comment.