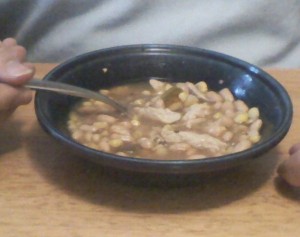 Posted on by Valerie in Recipes, Side dishes, vegetarian.

Did you catch the title?? Does it sound like a contradiction to say "vegetarian" and then "chicken" in the same meal?! It is not. Thanks to modern day culinary creativity, I can make chicken chili for friends that don't want to eat meat.  This is a pretty easy recipe, but I like that it is […]

Continue Reading... No Comments.