Posted on by Valerie in Appetizer, Breakfast, Dinner, Recipes, Side dishes.

Who doesn't love a baked potato with all the toppings?! The problem is, I rarely ever keep baking-sized potatoes in the pantry.  (Although has anyone ever used one of these?!) So this recipe is a great way to fulfill that salty and savory craving with items that you can keep on hand. I used refrigerated shredded […]

Continue Reading... No Comments.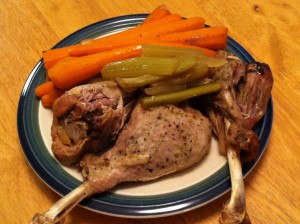 Posted on by Valerie in Dinner, Recipes.

This afternoon, I went with my family to an apple orchard to pick fresh, local produce to enjoy. It felt organic. Not in the "lacking chemicals and pesticides" way, but in the "feeling connected to the earth and supporting something good". My kids loved picking the fruit and sampling all the different kinds of apples.  […]

Continue Reading... 1 Comment.