Posted on by Valerie in Breakfast, dessert, How To..., Side dishes, vegetarian.

Summer produce is like nature's candy. I don't mean that in some hippy dippy way or that candy is in any way a bad food group, I just mean that fruits and veggies right now are so delicious when the sun and the rain and the dirt are all working together to create pure awesomeness. […]

Continue Reading... No Comments.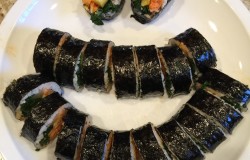 Posted on by Valerie in Dinner, Kitchen Renovation.

Let's break this week's renovation update down day by day. I updated my four-week menu plan to carry us through the rest of the project, the installations are still on schedule, and it's remarkably nice weather still outside. I want you to understand that while my posts may make this whole process appear to be coated […]

Continue Reading... No Comments.