Posted on by Valerie in Appetizer, Dinner, Side dishes, vegetarian.

On the cusp of summer turning into fall, I'm already getting excited about the next season of recipes. I'm not a pumpkin spice anything, but I love pulling in the flavors of butternut squash, roasted root vegetables, and hearty seasonings. Last night, I made a cream of mushroom soup just as a way of using […]

Continue Reading... No Comments.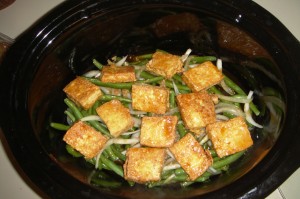 Posted on by Valerie in Dinner, Recipes.

I think it's a wonderful community celebration when a baby is born. Friends and family gather to welcome the sweet little child and help the new parents with meals and errands and extra hands for diaper changes.  Tonight, it's my turn to bring dinner to some friends and I'm pretty sure that they already assume […]

Continue Reading... No Comments.