Posted on by Valerie in Dinner, Recipes.

I feel like I should just start this post the same way as my last… "I recently riddled my fans on Facebook about whether they would want a crock pot chicken marsala or crock pot chana masala recipe… and of course, you guys asked for both! So as promised, I have created both recipes and I'm sharing […]

Continue Reading... No Comments.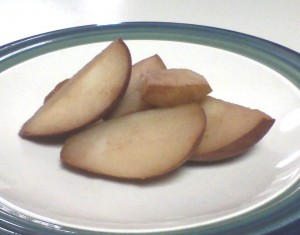 Posted on by Valerie in Appetizer, Breakfast, Dinner, Recipes, Side dishes, vegetarian.

Lately, I've been more interested in making crock pot desserts. I think it's the farthest thing from what grandma used to make– this amazing kitchen appliance is meant for more than just soup and meat! I have a couple pounds of fresh seckel pears. They are still firm and their skins are colorful and fragrant […]

Continue Reading... No Comments.