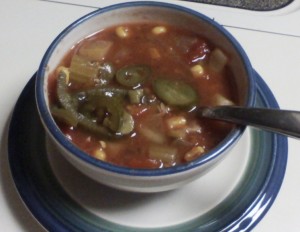 Posted on by Valerie in Appetizer, Dinner, Side dishes, vegetarian.

I am fortunate to have a husband that loves my cooking and loves to eat.  He tries everything I make and is very agreeable about most of it. But today, I had the privilege of watching my husband cook his first crock pot meal. And it turned out great! Today's soup includes a lot of […]

Continue Reading... No Comments.