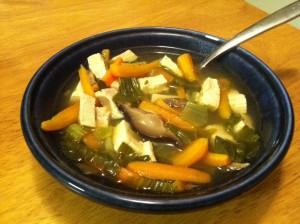 Posted on by Valerie in Appetizer, Dinner, gluten-free, Recipes, Side dishes, vegetarian.

I had three reasons for creating crock pot hot and sour soup this week… 1. Chinese New Year was on Monday and I forgot to order takeout. 2.  I've been trying to do at least one meatless meal each week. 3. Hot and sour soup is amazing for clearing up a stuffy nose and a winter […]

Continue Reading... No Comments.