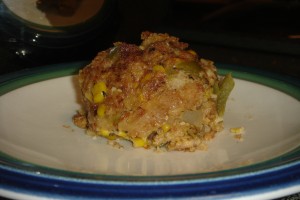 Posted on by Valerie in Dinner, Recipes, Side dishes, vegetarian.

Stuffing is an under-appreciated side dish. It completely defines a Thanksgiving dinner and can sometimes be found at kitschy homecooking restaurants, but there is no reason to leave it alone for the rest of the year. Plus, it's a great way to use leftover or stale bread. The more variety you use in your bread […]

Continue Reading... No Comments.