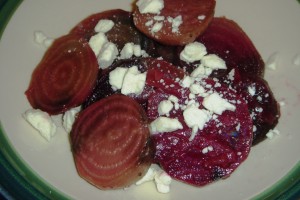 Posted on by Valerie in Dinner, Recipes, Side dishes, vegetarian.

In the midst of summer heat, I love to use my crock pot to cook the season's ripe vegetables. My kitchen stays cool and my taste buds get to dance.  This week, I had friends bring me fresh beets from their community CSA. I love roasting beets in a little bit of olive oil, salt […]

Continue Reading... No Comments.