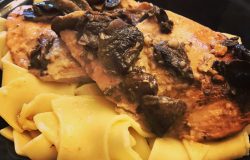 Posted on by Valerie in Dinner, Recipes.

I feel like I should just start this post the same way as my last… "I recently riddled my fans on Facebook about whether they would want a crock pot chicken marsala or crock pot chana masala recipe… and of course, you guys asked for both! So as promised, I have created both recipes and I'm sharing […]

Continue Reading... No Comments.